About Our Total Basement Finishing System
For a beautiful finished basement that fits any home and lifestyle, the Total Basement Finishing (TBF) system is the right choice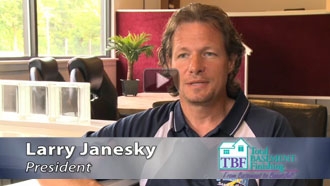 Transform your unfinished or previously finished basement into a healthier, comfortable living area in ten days with Total Basement Finishing's basement remodeling system.
Our patented remodeling system offers lots of features for a great value, making it the leading solution for your basement.
Check out our finished basement pictures for great examples and basement remodeling ideas! And when you're ready, contact us for a free basement finishing consultation and quote.
What To Look for in a Basement Finishing System
The Basement is a different environment that involves structure elements, moisture that can lead to mold as well as has high possibilities for leaks or flooding. This calls for material and a system that was specially created to cover all these factors and will last years after your investment.
Homeowners looking for basement finishing ideas can easily begin to feel overwhelmed. With all the information out there, it's difficult to know what's best. In the past, there was only one solution for finishing basement walls and ceilings: drywall. Finished basement floors were carpeted.
The result? The cool, damp basement environment caused the drywall and carpet to grow mold and mildew, and eventually to rot. When this happened, it needed to be ripped up, and homeowners still only had one choice for replacement. Thank goodness there is now a better alternative!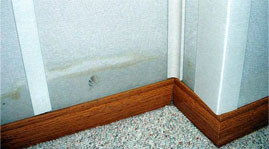 Other finishing systems (as shown) can lead to water damage repairs.
Not all finishing systems are the same when it comes to moisture problems.
Only the Total Basement Finishing system is specially designed to be waterproof, mold-proof, and stop water vapor.
Learn more tips about how to choose the right basement finishing system. Read more.
When Planning to Finish or Remodel Your Basement
Living Room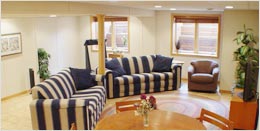 Child's Playroom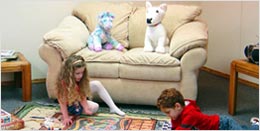 Gym and Fitness Room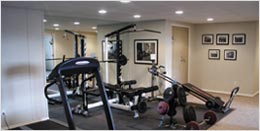 Basement Bars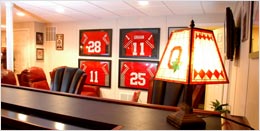 There's a lot to consider when planning a basement finishing project. Besides what you're going to do with the space - which is the fun part - you need to decide on how you're going to finish or remodel it and what contractor to hire. Basement home remodeling can be a daunting process.
The basement specialists at Total Basement Finishing can help. With a free design consultation and presentation of various finishing methods, including standard drywall and many basement finishing systems, a TBF basement designer can walk you through your basements transformation with an in-home multimedia presentation. Also, check out our basement finishing articles written by industry experts.
Looking for a price? Get a no cost, no obligation free estimate.