Click to see why people hire us
Total Basement Finishing
in Natick, MA
Waterproof & Mold Resistant Products
for Remodeling Your Basement
You want a beautiful, finished basement; BUT you also want it to last. Massachusetts experiences an average of 24 floods each year, which result in basement water damage in homes throughout the state. Most companies use traditional building materials like wood, fiberglass or drywall that are vulnerable to water damage and mold growth.
Don't spend thousands of dollars on your basement project only to have to redo it after water damage! Choose from our beautiful, waterproof materials for a perfect basement that will last.
How We Solve the Problem
Waterproof, Washable Basement Walls
A Wide Variety of Thermal Basement Flooring
No-Sag, mold resistant Basement Ceiling
Basement Staircases & Full Basement Bathrooms
Energy-Efficient, Double-paned, Basement Windows
Glass French doors, bi-fold doors, louver doors, and six-paneled steel doors
Energy-Efficient Basement Lighting
Written Warranties on Products | Financing Available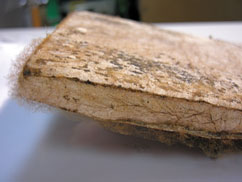 Mold & Water Damage
Water finds it way into your home's foundation, whether this be in a flash flood or moisture seeping through the concrete over time. The real problem occurs when the water or moisture comes in contact with organic materials like wood, plywood, carpet, tiles, fiberglass, and even products like "mold-resistant" drywall. Water in the basement means mold and rot will begin to grow and the drywall may need to be restored and repaired, but more likely, your beautiful Natick basement will need to be completely gutted.
Advantages of our Basement Materials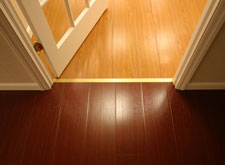 To prevent water damage to your basement, we install a water drainage system and then finish your basement using materials that are waterproof and truly mold resistant. Our materials look just like wood and tile but are not organic and not susceptible to mold. Our materials are also easily washable. You don't need to search for studs in order to hang items on the wall, as our panels support up to 300 lbs! Each of the panels is built with an unbroken sheet of insulation inside and the floor panels have raised pegs keeping them off the concrete. This completely insulates your basement.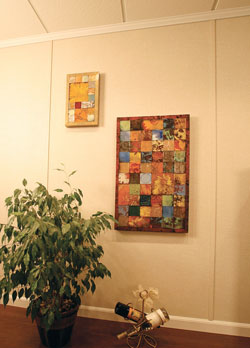 Our Company serving Natick
For years, Total Basement Finishing has been recognized as an industry leader in basement finishing and remodeling. This recognition comes from our dedication to quality, responsibility, and integrity – to doing the right thing at all times. We do the work we do because we not only want it to look great but to last as long as the house.
Unlike other companies in Natick, MA that just install basement wall panels or flooring – we do it all. From removing old walls, to installing drainage systems, to finished flooring – we are your one-stop source for all your basement finishing needs. To see the whole process of what we can do, watch this video. We help you transform the entire basement into the perfect living space. Let us be your partners in your basement remodeling project.
Recent job requests for basement finishing in Natick, MA:
Project Location: Garfield St, Natick, 01760
Comment: Request quote to finish an unfinished basement with a modular basement finishing system (so can access pipes, wiring, etc). Around 530 sq ft to be finished. Also would like a small half bath.
Project Location: S Main St, Natick, 01760
Comment: Hi, We looking for someone to finish our basement. Basement is underground approx. 500sf, no water damage. Nothing special, just wall, lights, few power outlets, and either 3 HVAC zone or heating electric baseboard.
Project Location: Pleasant St, Natick, 01760
Comment: HI, Do you provide financing for finishing basement project? If so, what is interest rate? Thank you.
Project Location: Lincoln Street, Natick, 01760
Comment: Basement remodel
Project Location: N Main St, Natick, 01760
Comment: Looking for complete basement finishing with a full bath.