Since first opening their doors for business in 1986, the contractors at Woods Basement Systems of Missouri and Illinois have specialized in healthier and superior basement environments. With roots in the basement waterproofing business, they know better than anyone how important it is to finish basements with waterproof product that will not be damaged or lose their value if they get wet or basement flooding occurs.
Woods Basement Systems has been waterproofing basements with the Basement Systems international network and finishing basements with the Total Basement Finishing international network of basement finishers in St. Louis, Missouri and Southern Illinois since 1998. Together, these two networks include more than 300 of the finest basement waterproofers and basement remodelers, providing state-of-the-art basement wall products, basement floor products, and basement ceilings to homeowners across the United States, Canada, and the United Kingdom.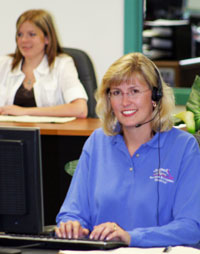 Woods Basement Systems is one of the largest basement renovation and refinishing contractors in Illinois and Missouri, and they have been accredited with the Better Business Bureau since November 2000. They are dedicated to complete customer satisfaction, and they enjoy a fantastic reputation in every community they serve. Check out their "A" rating with the St. Louis Better Business Bureau!
Woods Basement Systems is an outstanding company and community member, recently supporting and fundraising for the Collinsville Relay for Life in support of a cure for cancer. Some of their wards include:
Total Basement Finishing #4 Dealer Award 2009-2010
Collinsville Chamber of Commerce - 15th Anniversary of Membership
Basement Systems #2 Dealer Award 2009-2010
Central Illinois BBB - TORCH AWARD for Marketplace Ethics 2005